What We Do –
Commanding Visual Technology
Since 2001, Show Sage has been offering extraordinary expertise, creativity, and visual technology for major presentations, live events, film and TV production, and permanent installations.
Our specialties include wide-screen, multi-display and interactive audiovisual configurations based on leading technologies such as Dataton's remarkable WATCHOUT product. Show Sage is North America's longest standing WATCHOUT distributor, a unique resource for all things WATCHOUT.
Our vision is simple… To be the leader in software-based audiovisual solutions. We do this by inspiring our people, delighting our customers and impressing our partners with superb knowledge, relevant insight and innovative products and services.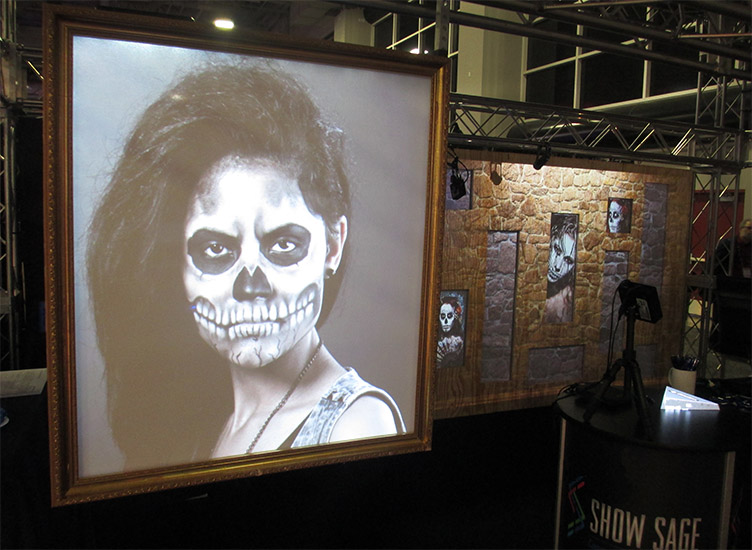 Our Values
Integrity

We maintain absolute integrity with our people, customers, suppliers and partners

Respect

We are one team, completely believing in one another, as we pursue one goal with one purpose

Innovation

We constantly seek out new ideas and creative solutions that provide exceptional value

Quality

We are dedicated to consistently high quality; if we make a mistake we fix it

Service

We encourage active participation in the communities in which we live and work

Perpetual Learning

We are committed to continuously improving our knowledge, skills and processes

Financial Responsibility

We are the stewards of all assets entrusted to us and we act accordingly
2022 Marks Our 21st Year In Business
In 2022, Show Sage celebrates 21 years as the team behind your team in creating stunning multi-display presentations.
Here's a snapshot of our history…
David Branson, while part of Grace & Wild, sees WATCHOUT for the first time at Dataton in Sweden
David is the first to use WATCHOUT in the U.S., using it with great success at Daimler Chrysler's Dealer New Car Announcement Show
David officially founds Show Sage, combining his "sage" show production wisdom with WATCHOUT to help create market awareness of the capabilities of WATCHOUT
David uses WATCHOUT to create breathtaking visual programming for Martina McBride's award-winning "Joy of Christmas" Holiday Tour
Show Sage pioneers the creation of WATCHOUT-specific computers
Jim Kellner joins Show Sage as sales representative; Dataton designates Show Sage as their North American Center; and Show Sage debuts the WATCHOUT Fundamentals Workshop training program for WATCHOUT users
Show Sage moves to Brighton, Michigan
Show Sage experiences record growth in both software and hardware sales; the customer list ranges from Fortune 100 companies to top Broadway and Canadian theaters
The Show Sage torch is passed to Jim Testa; David Branson officially becomes Show Sage's "Sage Emeritus"
Show Sage moves to its current headquarters in Franklin Park, IL
Under Jim Testa's leadership, Show Sage continues to thrive by introducing North America to new audio and visual innovations and forging more and stronger partnerships as the "team behind your team"